Since the founding of Sounds of Lyons, the intention is for the festival to represent the many sounds, faces, voices, delights, cultures, and emotions of Lyons. Seven years later, SOL has become exactly that. It holds a space where people come to explore, to reveal, to heal, and most of all, to celebrate what's around and within us. In 2015, a beautiful converge of two artistic forces, The Clarifier Project & Sounds of Lyons, both compelled by the love of the community. 2016 will mark another magnificent synergy with the collaboration with Arts on the River.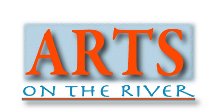 Thus Sounds of Lyons continues…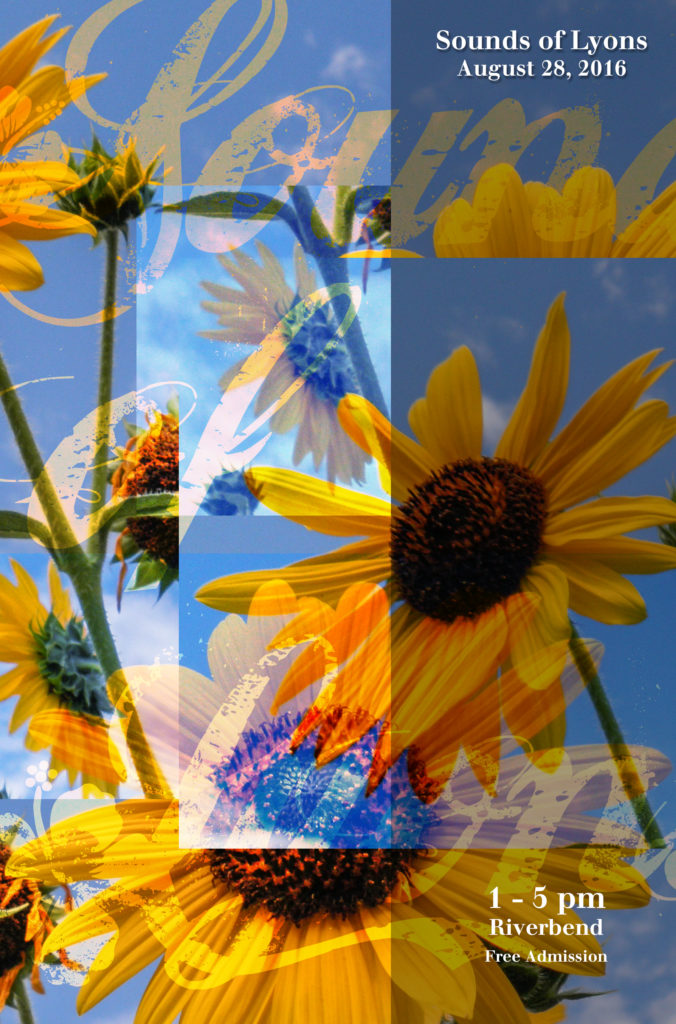 Sounds of Lyons        
1-5 pm, August 28, 2016, Riverbend
1:00  Beyond Baroque :   quirkiness of the ancient time
Experience the wild and enchanting instrumental & vocal music from 1600-1700 in the beautiful outdoor setting,  featuring violin, viola da gamba, lute, baroque guitar, and lyric mezzo-soprano in this ensemble. Exploring the beauty in the openness and simplicity of sound and texture, while observing the landscapes expressed through the paintings of Arts on the River. This program is in collaboration with musicians from Denver Early Music Consort.
MinTze Wu|violin
Sarah Biber|viola da gamba
Kathleen Schmidt | lyric mezzo-soprano
Peter Schimpf | lute & baroque guitar
2:30  Music on Canvas:Listen. Paint. Express.
An interactive participation of creativity that expresses the listening experience through brush and canvas.  Sage String Trio will present movements from Bach Goldberg Variations and music meant for outdoors: Mozart Divertimenti and Dohnanyi Serenade.
For all ages. Materials provided.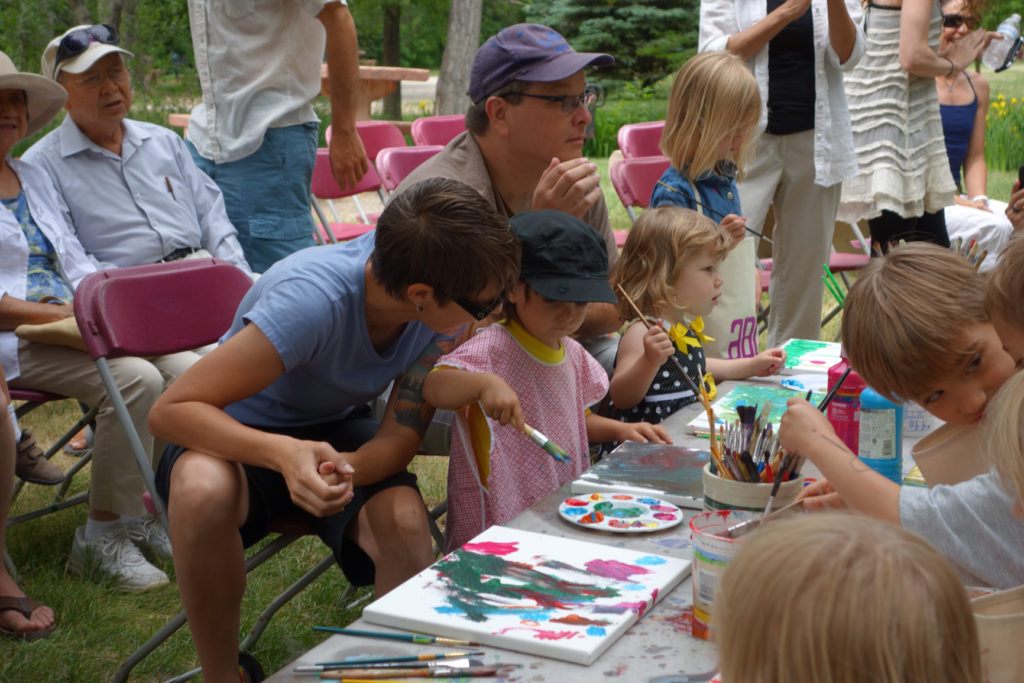 MinTze Wu|violin
Erika Eckard|viola
Sarah Biber |cello
4:00  All Music Considered:Music from North, South, East, West, & Soul
A carnival of music from different backgrounds, cultures, and expressions, to celebrate our common humanity and the joy of life. An exploration of world music through the beautiful and uique sound of nyckelharpa.
Sandra Wong | nyckelharpa
Steven Mullins|guitar